The Power of Individual Vision
The Frank Lloyd Wright Trust is an internationally recognized museum, with an audience of more than 150,000 annual guests and over one million online visitors. In partnership with a dedicated volunteer force of over 300, the Trust provides tours and programming year-round. Other activities include workshops, teacher training, student internships, school outreach and a maintained library and archive.
Your support makes possible:
Preservation of Frank Lloyd Wright's architecture, design and living legacy

Engagement of public audiences from the U.S. and around the world at historic Wright sites 

Education in schools, universities, libraries, and communities.
The Frank Lloyd Wright Trust is a 501(c)(3) not-for-profit organization in the United States, and donations are fully tax deductible.  
Benefits at the $1,000 level include recognition on the Trust's Annual Donor Wall located at The Rookery in downtown Chicago.
All donations of $100 or more are recognized in the Trust's Annual Report.
Image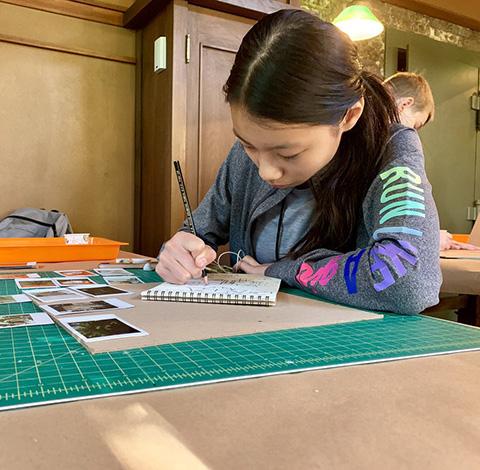 Did you know you can double your support for the Trust, without even giving a dollar more? You can, if your employer has a Matching Gifts Program.
Many companies are proud to support nonprofit organizations doing great work and the Trust is a perfect match. Donations as well as the tax deductible component of memberships are normally eligible to be matched.
If you volunteer with us, your company may also offer a volunteer grant program.
Check with your Human Resources Department and double your giving.
If you are considering a gift from a Charitable Fund, please request your advisor to remit the gift via an Automatic Clearing House (ACH) transfer. Contact Tom Pierce, Director of Development for more information.
Pay it forward—The Frank Lloyd Wright Trust encourages gifts of all types. If you are interested in supporting our mission in a non-financial capacity please contact us directly. Email our Development Department today at development@flwright.org.
Other Ways to Support
The mission of the Trust is to engage, educate and inspire the public through interpretation of Frank Lloyd Wright's design legacy and preservation of his original sites for future generations.
Volunteer
Volunteers present our world-class historic sites to an international audience and help with events and education programs. Donate your time and talents and join a community of like-minded individuals who cultivate lasting friendships.
Become a Member
Members of the Frank Lloyd Wright Trust enjoy unlimited access to a world of ideas, travel and historic sites. Your membership supports our education, restoration and preservation programs.