Wright and International Arts and Crafts
Image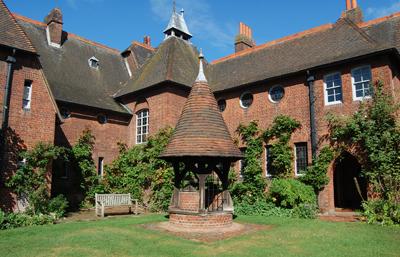 Pervasive and revolutionary, the Arts and Crafts movement originated in England in the 1880s. Evolving from the theories and practices of the English Aesthetic movement and the Pre-Raphaelite Brotherhood, it would become one of the most influential design movements of the modern age. Its impact was felt across Europe and America. Promoted by key figures including the artist-designer William Morris, and the great Victorian critic and writer, John Ruskin, it offered an artistic and philosophical reaction to the ostentatious, industrialized designs of the high-Victorian era.
Fueled by concern over the detrimental effects of industrialization on design, craftsmanship, and the lives of workers, the movement established a new set of principles for living and working. In contrast to the dehumanizing factories and mass production of the industrial age, it emphasized social reform through new workshop practices, and promoted original, innovative designs rather than slavish revivals of historic styles. Arts and Crafts objects were produced in all media: metalwork, ceramics, glass, textiles, and furniture, while architecture typically provided the context in which these objects were brought together.
The Arts and Crafts movement provided a powerful impetus to Wright's architectural principles and shaped the work of his contemporaries in Europe and Great Britain, who sought to create a vocabulary of design they considered appropriate for modern life. The Arts and Crafts movement in America was part of a much larger turn-of-the-century international effort for reform in the arts. While it certainly owes a tremendous debt to foreign sources, American architects and designers were able to establish an aesthetic wholly separate from that of Europe, adapting their work to regional circumstances, with variations dependent on local climate, landscape and building methods and materials.
As the historian H. Allen Brooks, succinctly states: "Arts and crafts was a movement and not a style. It was an attitude, an approach to a problem that advocated no specific vocabulary of forms. It pleaded for simplicity, elimination, and respect for materials. Its most salutary effect, in retrospect, was the purification of public taste."
Image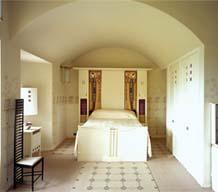 Other countries also adapted Arts and Crafts philosophies on a national and regional basis, shaping these principles to their own needs. In Scotland, Charles Rennie Mackintosh created an architecture that drew from diverse sources, including English Arts and Crafts, Continental Art Nouveau, and the traditional baronial architecture of his homeland. In 1903, the Viennese designers, Josef Hoffmann and Koloman Moser founded the Wiener Werkstätte, an organization devoted to the design and sale of high-quality craft products. Modeled on C.R. Ashbee's London-based Guild of Handicraft, the Wiener Werkstätte sought to raise the standards of Viennese craftsmanship, integrating craft and the modern interior, and promoting the ideal of decorative art. Wright himself recognized the parallels between the Vienna Secession and his own work, stating in his 1929 Kahn lectures, "I came upon the Secession during the winter of 1910. At that time Herr Professor Wagner of Vienna, a great architect, the architect Olbrich of Darmstadt, the remarkable painter Klimt of Austria and the sculptor Metzner of Berlin—great artists all—were the soul of that movement. And there was the work of Louis Sullivan and myself in America."
Wright's exposure to the international scene came from multiple sources. International Expositions, held in Chicago in 1893, and St. Louis in 1904, provided Wright with two important points of contact with contemporary design movements in Europe. International design ideals were disseminated in America through journals such as The Craftsman, House Beautiful, and Ladies Home Journal, as well as through clubs and societies that sponsored lectures and programs. Wright's personal acquaintance with leading designers and theorists, such as the English designer C. R. Ashbee, were also important factors that shaped his early career.