Image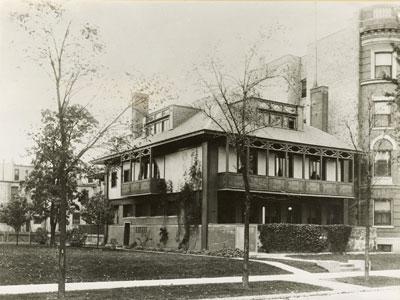 Date: 1892
City: Chicago, IL
Category: Residential
Restoration Status: Destroyed by a fire in 1963.
According to Wright, the Harlan house marked the true inception of his career. He believed its design was uncompromised by external influences, and, indeed, the house featured many innovations that would become distinct hallmarks of his residential work. The building was oriented on the northern periphery of its lot so as to maximize its exposure to natural light on the south. Wright employed cantilevers to sustain the house's second floor balconies, and a series of large windows in the building's first floor living room looked out onto a terrace. The balconies featured decorative tracery reminiscent of that found on the interior of the Charnley house.
---