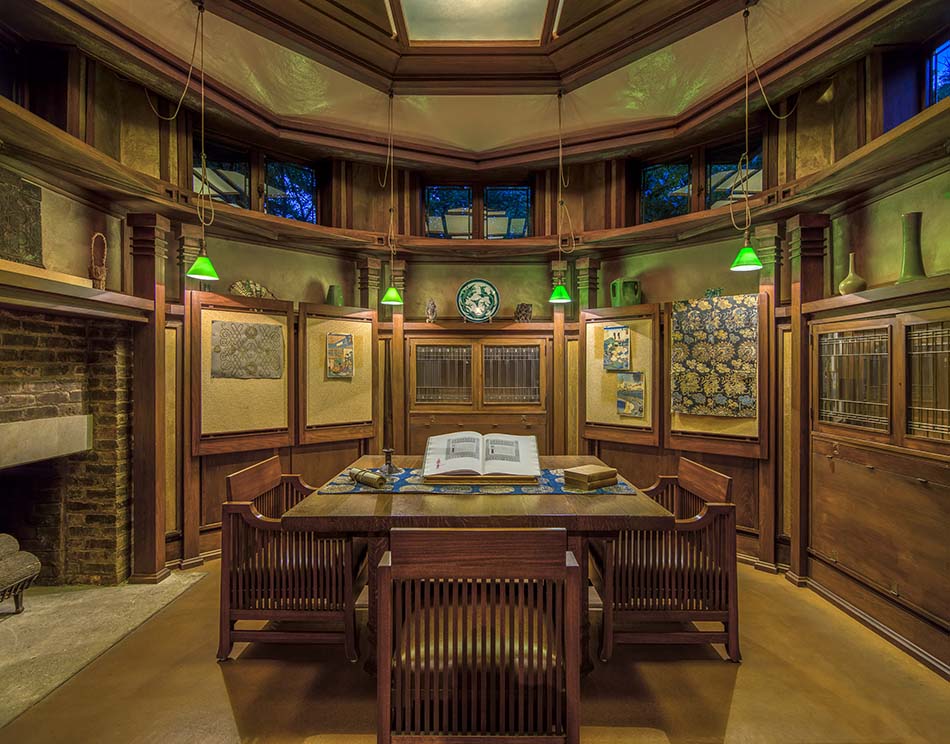 Please help us shine a light on the Frank Lloyd Wright Trust in Chicago and Oak Park.
The current COVID-19 national health crisis has placed many small businesses and non-profits in a precarious position that threatens their survival. The Frank Lloyd Wright Trust is among the organizations particularly hard hit.
To everyone who supports the work of the Frank Lloyd Wright Trust and lights our way to a brighter future, we extend our heartfelt gratitude and look forward to welcoming you back to our historic sites.
Please consider helping the Trust continue its mission by making a donation in any amount, purchasing a membership with benefits at every level, or buying a ShopWright gift card for a friend or family member. Learn more about the IRS changes to charitable giving for 2020.
You can make all the difference in protecting the cultural resources of your community and ensuring its vitality in the years ahead. Thank you.
If you are considering a gift from a Charitable Fund, please request your advisor to remit the gift via an Automatic Clearing House (ACH) transfer. Contact Tom Gull, Director of Development for more information.
Banner image: Library, Frank Lloyd Wright Home and Studio, Oak Park, IL Photograph by James Caulfield.