Lectures & Events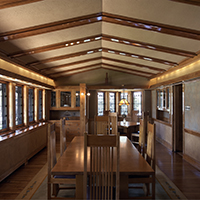 Saturday, May 20, 2023
Wright Plus Housewalk
The annual Wright Plus Housewalk features rare interior tours of private homes designed by Frank Lloyd Wright and his contemporaries in Oak Park, Illinois. Experience history and enjoy a festive day.
Travel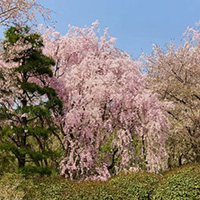 Wednesday, March 22, 2023
Wright in Japan: The Architect's Eastern Vision
March 22-April 2, 2023
Travel in the architect's footsteps and into the heart of Japanese culture, discovering what Wright loved about Japan and the ideas from "that great East" which proved influential throughout his career. Fall in love with Japan, as Wright did, on this 11-day, 10-night journey.
---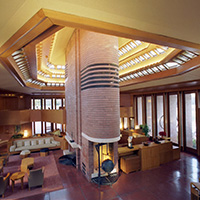 Friday, May 31, 2023
Summer Sojourn: Wright in Wisconsin
May 31-June 3, 2023
This brand-new 3-night, 4-day summer sojourn starts in Chicago and heads north along the lake, taking in the S.C. Johnson Complex, Wingspread and the 1905 Hardy House in Racine; then heads west to Madison's Monona Terrace Community and Convention Center, The First Unitarian Society Church and the Jacobs 1 House, the birthplace of Usonia.
---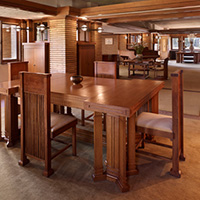 Friday, September 8 2023
An American Legacy: Architecture, Craft, and Design in Upstate New York
September 8-11, 2023
Drawn to the region by prosperous clients, the nation's most progressive architects and designers, including H. H. Richardson, Louis Sullivan, Daniel Burnham, and Frank Lloyd Wright helped shape a grand vision for this modern American city.